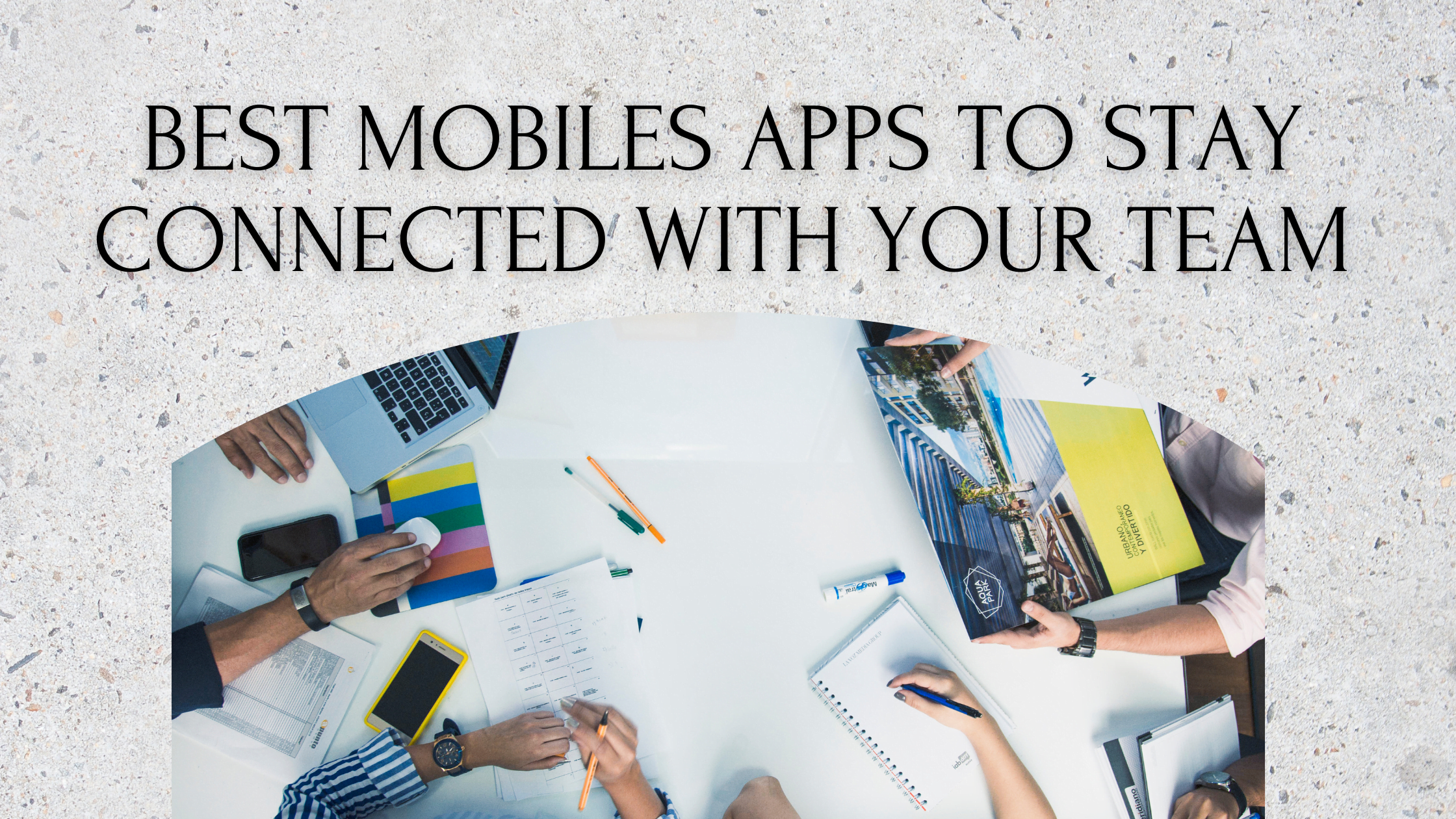 In this modern era, it's not enough to have just technical abilities to complete a task when every operation is in some way based on technology. Businesses today are more complicated and creative than ever, whether they are small or large startups or enterprises. Today, every company has a layer of systems, departments, teams, and audiences that should work together smoothly to ensure success. So, the best team communication apps are essential in a remote-first environment. These best mobile apps can assist you to communicate with staff members who aren't present in the office, whether they're working remotely from a different continent, coming into the office part-time, or working from home.
Top 8 Smart Apps to Stay Connected with Team Members
We have listed the most important and versatile mobiles apps to stay connected with your teams which are given below;
One of the top applications for improved teamwork and performance is Asana. Its operations are straightforward, and its excellent and clear display is simple to use. Uber, Dropbox, and Pinterest all are using Asana as ideal project management tool. Asana is one of the leading project management and collaboration tools that can be used by all types of businesses and companies. You can use it to organize your work into shared projects or kanban boards, project tasks into easily manageable pieces, visualize important checkpoints in your project, share project progress, assign tasks to teams, attach files from cloud systems, and update approval processes.
The name used in the business for video conferencing is now known as Zoom. Employees can host corporate meetings or one-on-one chats with this app. Signing up for the site is free, but meetings can only last for 40 minutes in the free edition. Along with messaging and cloud storage, Zoom also provides a premium business solution that enables users to hold unlimited meetings with a predetermined number of participants. Each user has a different price for these premium sites.
Google Meet is a conference call tool designed for business clients. It's a team-oriented enhancement of Google Hangouts. With features comparable to Zoom including calendar syncing, conference room reservations, and a more polished user experience, Google Meet is meant to facilitate scheduled video meetings between team members.
One of the best apps for communication and teamwork is Slack. Any kind of business can use Slack. You can set up channels to maintain and organize your work. Along with creating a public channel that anyone can view, you can also create a private channel for a specific project or team. You can send direct messages to a group or a specific person using Slack. It is more than simply a message service; phone and video calls are also supported.
One of the most well-known project management apps for remote workers is Trello, which is praised for its ease of use and free tier. On their boards, teams can add custom project columns and progress tasks through various stages of completion. Managers can create as many or as few columns as they require thanks to their customizability to make sure every phase of their project is finished. Employees can add information, checklists, and custom fields to project cards to ensure effectiveness and productivity.
Basecamp is widely used online software that allows you to effectively manage your teams and projects. It enables you to divide a project into several parts and distribute them to your team members as a project management tool. Basecamp enables users to divide a project into many sections and allocate each component to particular team members.
They have six main tools:
Group chat
Message boards
To-do list
Scheduling
Automatic check-ins
Documents and files.
You may connect with people and teams across your organization with the help of Yammer. Only employees of your company are allowed to sign up for this private social network. It enables the creation of both public and private organizations. Share thoughts, documents, and videos, then strike up a dialogue. All staff members find it simple and convenient to use and interact with one another because of the user-friendly interface. Being able to connect with other organizations within our network of community service providers not only saves time but also fosters a far more positive work atmosphere.
Businesses require reliable messaging software to interact with overseas employees and partners due to technological and governmental limitations. A texting service called WeChat connects mainland of China to the United States. While other messaging applications, including Slack, Facebook, and WhatsApp, produce uneven results because of China's firewall, communication on this app is straightforward and reliable. For contacting people worldwide, the simple and extremely intuitive free app is ideal.