Crypto & FinTech
On the Cusp of a Surge: Predictions for the Post Feb- 2024 Crypto Bull Run
Comprehending the movement of crypto market might be hard at times. However, volatility of digital money combined with the sophisticated software and economics makes for an exciting yet challenging environment. Notwithstanding, the 'crypto bull run' phenomenon that takes place in this market remains one of its most thrilling features.
What is Crypto Bull Run?
Crypto bull run refers to the duration when cryptocurrency prices spike constantly. This is a time whereby there is high optimization, great interest, optimism and confidence among investors, leading to escalated buying activities at high volumes of trading. Such periods of optimism provide good prospects of achieving big profits and hence are a concern of stock traders and economists.
With 2024 approaching, the buzz is in the air about a fresh new bull run. From a historic angle, current market trend and various experts are projecting that we may have just crossed another peak in the crypto market. However, in typical cryptocurrency manner, nothing is certain. In view of this fact, you should gather as much information as you can, beware of all dangers and come up with an efficient approach for investing.
let's further understand the nature of a crypto bull run, History of Bull runs, its reasons, and what year 2024 hold for us as far as crypto world is concerned.
History of Crypto Bull-Runs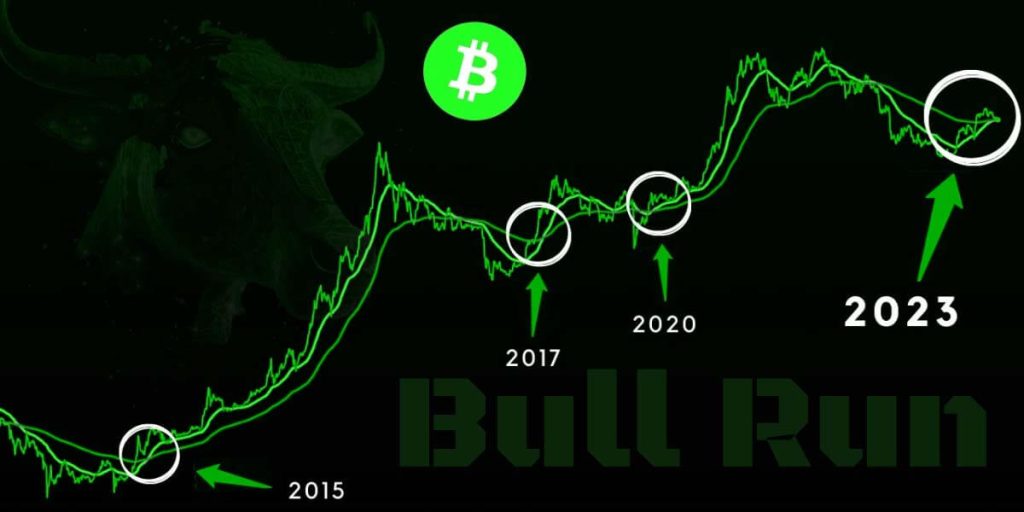 World crypto is looking forward to new bull runs because investing in these periods of fast rising prices is exciting and offers chance for high earnings. However, when planning for the future one should always remember looking over on past events concerning the cryptocurrency boom.
1st Crypto Bull Run in 2013
One major bull run came up on the market for cryptos back in 2013. In January, bitcoin, the founder of cryptocurrencies was about USD 13 but in November it exceeded USD 1,000. The explosion in this price was attributable to increasing acceptance of bitcoins across the world and more advanced exchange systems. Despite this, the crypto market once again proved it is very unpredictable as this bull run was succeeded by long bear period when BTC price greatly dropped down.
2017-2018 Surge
In this period, we witnessed one of the most memorable bull runs in crypto history. Bitcoin was around $1,000 in early 2017 and peaked at almost $20,000 by the end of that year. The trigger? The coming together of a number of elements such as increasing public interest, mass media coverage, as well as advent of bitcoin futures trading. To its dismay, the high was followed by another crash as the Bitcoin's price dropped significantly from 2018 onwards.
2020-2021 Bull Run
The last time we had a bull market was in 2020 and 2021 years. A number of factors contributed towards this run; however, the main one was mainly the COVID-19 pandemic and its effects on the economy. This led to an increase in demand for Bitcoin and other digital currencies when investors were on the lookout for safe ports and alternative destinations. In April 2021, bitcoin surged to about $64,800—its highest level ever.

With the advent of 2024, there are rumors that the next crypto bull run will begin. However, history has proved that pinpointing specific timings and causes for those bursts may not be easy. The crypto market will grow in complexity, pushed forward by technology advancement, state policy, as well as traders' behavior.
Therefore, as investors, we need to keep up to date, appreciate the risk, and base our investments on well thought through research. Be reminded that the field of crypto is as adventurous as it is unpredictable, and each of their respective stories has been told in a bull run.
ATH (All time high) of Top 5 Crypto Currency in the Last Bull Run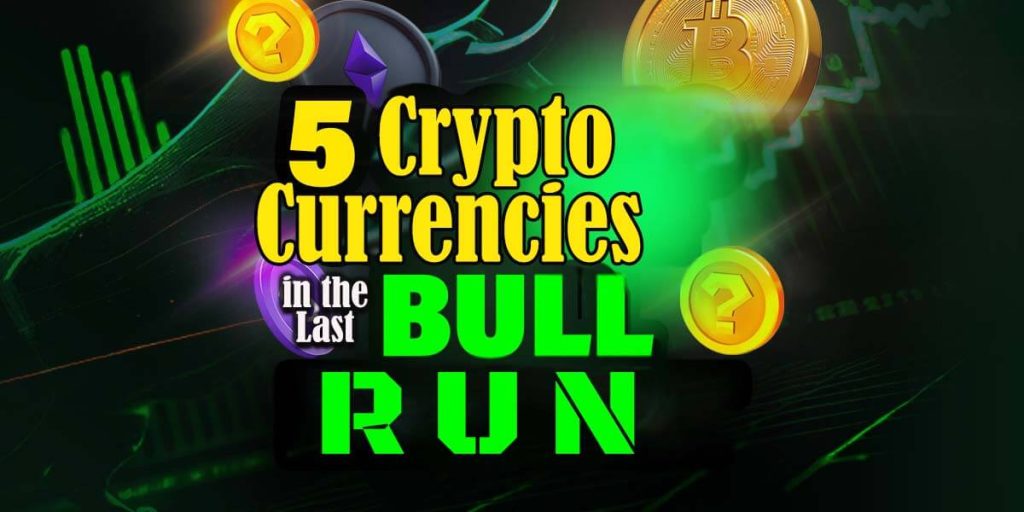 During the last bull run in 2021, several cryptocurrencies reached new all-time highs. Here's a brief look at the highest prices of some of the top 10 cryptocurrencies that year:
Bitcoin (BTC)
Bitcoin, the first and most well-known cryptocurrency, reached an all-time high of about $ 68,789 in November 20211.
Ethereum (ETH)
Ethereum, the second-largest cryptocurrency by market cap, saw significant growth during the 2021 bull run, with a peak value US$ 4,891
Binance Coin (BNB)
Binance Coin, the native token of the Binance exchange, experienced a remarkable 1,268.9% performance in 2021 with ATH of $690
XRP
Despite legal challenges, Ripple's XRP managed to reach a high of $0.63 during the 2020-2021 bull run
Solana (SOL)
Solana, a high-performance blockchain platform, was one of the top performers in 2021, with its price rising from just $1.52 at the beginning of the year to over $260.
What can we Expect from 2024 Bull Run?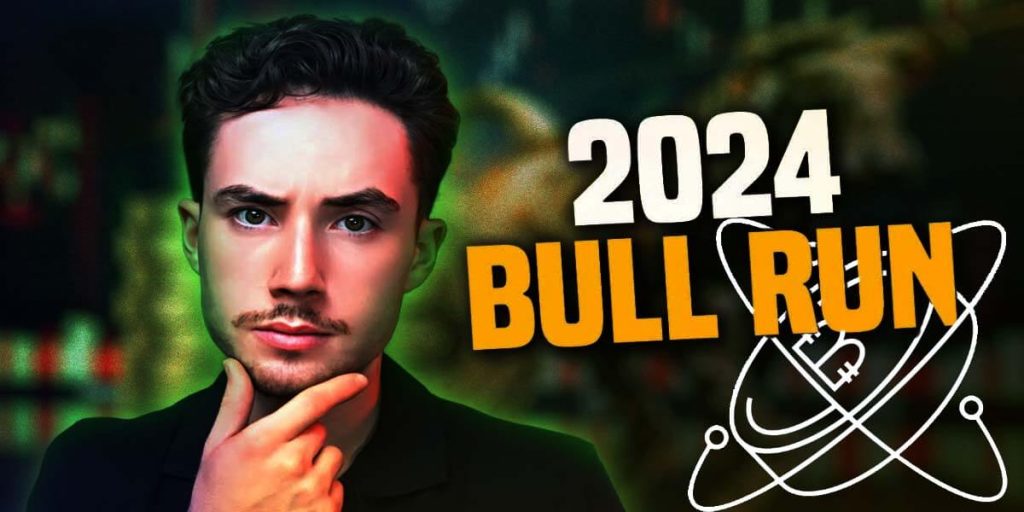 In 2024, the crypto universe anticipates a possible bullish movement. Based on past market cycles and current trends, here are some expectations for the upcoming surge.
Start of the Bull Run
From history and past market cycles, it goes without saying that the next bull run in should come knocking at our doors probably by Early to mid 2024.
Trends to Watch
This coming bull run will involve the likes of increased institutional investment, enhanced blockchain upgrades, and wider public adoption of digital currencies.
Bitcoin's Role
Usually, it is bitcoin with its capital market value being the highest among other cryptocurrencies that has key impacts on bull runs. Certain analysts predict that the bull run might last a minimum period of 8 months that might see Bitcoin record new heights.
Promising Position for Ethereum
Reflecting on Ethereum's performance during the second year of the past two crypto bull markets, it seems Ethereum could be well-positioned for a significant year
Institutional Interest and Regulatory Shifts
Crypto Fundraising for Nonprofits
Notable as well is the effect of crypto bull markets on crypto funding. Certainly, there are crucial reasons that can compel investors to give the nonprofit organizations crypto currencies that may affect the industry.
Important Notice
Let us clarify that these are only forecasts that should in no case be considered like financial consulting. Techdab's team disclaim that they are not accountable for the investment losses. Many factors have an influence on the performance of a specific digital currency such as technological advances, government policies, demand for goods/services in a general sense economics at large in relation with the macro environment. As such, it is vital to carry out independent investigation and seek advice of a financial expert prior to investing.