Internet
iTop VPN Extension- Best Free VPN for Chrome 
iTop VPN xtension is a reliable and secure virtual private network (VPN) service designed specifically for Chrome browser users. It offers many features to protect your online privacy and security while surfing the internet. With this, you can hide your IP address, encrypt your internet traffic, and access restricted content anywhere. This VPN service is easy to use and provides lightning-fast speed, making it a top choice for Chrome users who value privacy and convenience. In this article, we will explore the features of iTop VPN extension and why it is considered one of the best free VPNs for Chrome.
Features of iTop VPN Extension
Free of charge: iTop VPN extension is an entirely free VPN service that allows you to access the internet securely without paying any subscription fees. This is especially beneficial for users who are on a tight budget and cannot afford to pay for a premium VPN service.
Unlimited bandwidth: It offers unlimited bandwidth, allowing you to browse, stream, and download content without limitations. This means you can use the VPN service as much as you want without worrying about data caps or speed throttling.
High-speed connection: It offers lightning-fast connection speeds, ensuring that your internet activity is not slowed down while using the VPN service. This is especially useful for users who frequently stream video content or download large files.
Multiple server locations: It has servers located in multiple countries worldwide. It allows you to access content that may be restricted in your country. This also allows you to bypass geographic restrictions on websites and services that may not be available in your region.
Protection of online privacy: It provides robust encryption protocols to keep your online activity private and secure. This means that your internet service provider, hackers, or other third parties cannot access your online data or track your online activity.
Ad and tracker blocker: It also includes an ad and tracker blocker, which helps protect your privacy and speed up your internet browsing experience. This feature blocks annoying ads and trackers that can slow down your browser or compromise your privacy. Get to know about How to Install PS5 Update on the Console?
Install and Use iTop VPN Extension on Chrome
Installing and using iTop VPN extension on Chrome is a straightforward process. Here is a step-by-step guide to help you get started:
Open the Chrome Web Store: Open the Chrome Web Store by clicking on the three dots in the top right corner of your Chrome browser, selecting "More tools," and then "Extensions."
Search for iTop VPN Extension: In the search bar, type "iTop VPN extension" and enter.
Install the extension: Once you have found the iTop Extension, click "Add to Chrome" and wait for the installation to complete.
Activate the VPN: Click on the iTop VPN extension icon in the top right corner of your browser window to activate the VPN.
Choose a server location: Once the VPN is activated, you can select a server location by clicking on the "Location" button and choosing a country from the list of available options.
Start browsing: You can now start browsing the internet with the added protection and privacy of extension.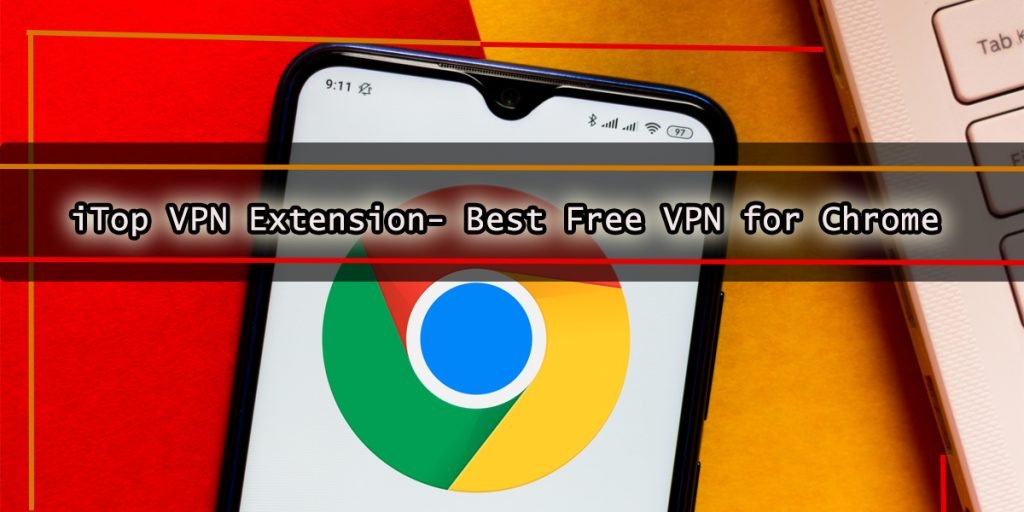 Advantages of using iTop VPN Extension
Protection Of Online Privacy and Security
It offers several advantages, one of which is the protection of your online privacy and security. The VPN service encrypts your internet traffic. It is ensuring that your online activity is not accessible to your internet service provider or any third parties. You can browse the internet without fearing your personal information being compromised or your online activity being tracked. You can enjoy a secure and private internet browsing experience without worrying about compromised online privacy and security.
Access To Geo-Restricted Websites and Content
You can bypass geographical restrictions and access content that may not be available in your region. This is useful for users who want to watch movies or TV shows unavailable in their country or access websites and services blocked in their region. iTop VPN extension provides multiple server locations across the globe, allowing you to choose from a variety of countries to connect to. With this, you can access the internet as if browsing from another location, giving you greater freedom and flexibility when accessing online content.
Bypassing Internet Censorship and Firewalls
Access to geo-restricted content also allows you to bypass internet censorship and firewalls. Some countries, organizations, or schools may restrict access to certain websites or online services. However, by using this extension, you can circumvent these restrictions and access blocked content. The VPN service encrypts your internet traffic and masks your IP address, making it difficult for authorities or network administrators to detect and block your online activity. With iTop VPN extension, you can enjoy unrestricted access to the internet and browse the web without limitations or restrictions, regardless of where you are.
Safe Online Shopping and Banking
With the VPN service encrypting your internet traffic, your personal and financial information is protected from hackers and cybercriminals who may be attempting to intercept your data. It is important to use public Wi-Fi networks, which are often unsecured and vulnerable to attacks. You can browse and shop online knowing that your personal and financial information is protected. The VPN service ensures that your online transactions are secure and that your sensitive information is not compromised.
Protection From Cyber Threats
The VPN service encrypts internet traffic and masks IP addresses. It results in difficulty for cybercriminals to track and monitor your online activity. This means that you are less vulnerable to malware, phishing, and other cyber threats that can compromise your online security. It comes with an ad and tracker blocker that blocks ads and trackers that may be malicious or intrusive. You can enjoy a safer and more secure online experience without worrying about cyber threats compromising your online security.
The Best Free VPNs For Chrome
iTop VPN extension is the free VPNs for Chrome. It has exceptional features, ease of use, and reliable performance. The VPN provides the following:
Unlimited bandwidth.
Lightning-fast connection speeds.
Multiple server locations.
Ad and tracker blocking.
Robust encryption protocols ensure your online activity is kept private and secure.
It is free of charge and accessible to users who may not have the budget for a premium VPN service. With this, Chrome users can enjoy a safe, secure, and private browsing experience without paying a subscription fee.
Bottom Line
iTop VPN extension assures privacy, security, and convenience while use the internet. VPN provides several benefits, including online privacy and security protection and access to geo-restricted content. It allows you to enjoy a safer and secure online experience. It is free from the prying eyes of hackers, cybercriminals, and other third parties. We encourage you to download and use iTop VPN extension on Chrome. You can take advantage of its exceptional features and enjoy a hassle-free browsing experience with complete peace of mind.