IT & Security
Cybersecurity Asset Management- Everything You Need to Know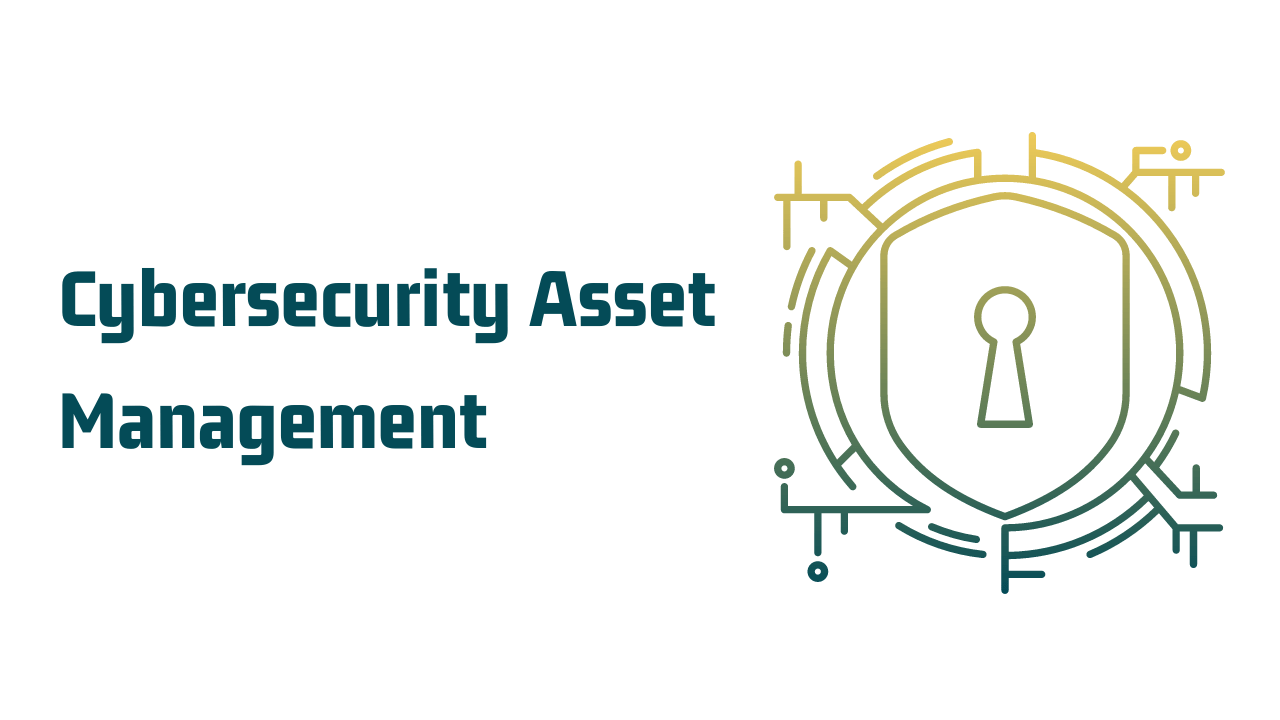 Cybersecurity asset management allows customers to discover, categorize and measure every cybersecurity aspect. It identifies and prevents the same actionable process that hackers use. You can effectively implement a cybersecurity program to protect digital assets. It discovers all known and unknown assets at 100% risk way.
Here, we explain the benefits, comparison, importance, and ways to implement Cybersecurity Asset Management. 
Provides Cost Control
When managing your software assets, you can reallocate and reclaim unused software. It allows you to avoid purchasing another license for the necessary software. Security risks reduce with updated software. It provides access to software available for other organizations. CSAM may be looking to update its IT infrastructure.
Check Assets on Different Policies and Standards
Knowing the asset condition and its interaction with other assets in the environment is essential. A different environment will have challenging controls and priorities. The application assets will be treated differently than network or server hardware. However, Assets contribute to the overall possibilities and risk assessment organization.
IT Assets Location
IT Asset Management (ITAM) helps with the location of physical assets. It shows who uses the asset and the associated cost center or department that the asset use. When IT assets never report to the network, they never respond to network security updates. It's crucial to know the location of assets to locate them. 
Identify the Unusual IT Components
With the increase of non-traditional devices in the network, IT administrators are tasked with documenting all devices. Devices such as smart lightbulbs can present a potential security risk if not treated properly.
With an IoT Agent on board, your ITAM process boost shows you all security information related to non-traditional IT devices. You make an exact assessment of device risk and secure it.
Classify IT Assets According to the Demand
One of the first steps in an IT environment is differentiating between different IT assets. It includes categorizing them by their operational function and then figuring out any changes.
For example, an asset that is critical to IT service operations could see a configuration item (CI). It would then manage configuration management processes. Your Assets should also categorize to ensure they are stored securely. It is like those containing sensitive or proprietary information.
Integrate Associate with Existing Security and IT Management Vendors
Most cybersecurity solutions integrate many forms of other systems and software. However, not all integrations are equal. A good cybersecurity solution will have deeper integrations with the most common IT management products.
It allows the software to automatically pull alerts, tickets, and vulnerability assessments from your other tools. It automates bidirectional means no more back-and-forth between dashboards. Every Cybersecurity solution makes sure to provide these settings within the cybersecurity solution.
Why value cybersecurity asset management over time?
Historically, organizations have placed little priority on cybersecurity asset management. The tools necessary to automate processes never exist in the past.
However, because of the start of automated resource discovery and threat identification tools, cybersecurity asset management now plays a significant role in security operations.
ITSM & Cybersecurity Asset Management simple features:
ITSM and Cybersecurity asset management require an understanding of software and hardware security systems.
For ITSM, insight all assets can help in a proper understanding of the costs of providing service. It projects costs for any modifications to IT Framework.
Cybersecurity asset management is all about better understanding the entire assets to strengthen the overall security situation.
ITSM & Cybersecurity Asset Management different features:
Cybersecurity asset management offers a widespread awareness of all assets, while IT service management focuses on building and improving relationships with stakeholders.
ITSM and Cybersecurity asset management require an understanding of hardware and software security systems. For ITSM, knowledge of all assets can help better understand the costs of service. It projects costs for any changes to IT Framework. Cybersecurity asset management revolves around better understanding the entire assets to reinforce the security posture in general.
Maintain Asset Registration
To ensure your systems are up-to-date, you need to keep your asset list up to date. For example, if you use security scans to ensure your systems are patched and updated.
You need to know that your scans include all of the relevant computers on the network and are not leaving some out. Asset management is for effective vulnerability scanning.
Effective and Safe Disposal
When an asset reaches the end of its lifecycle, it needs to be removed and disposed safely to ensure that no data from the asset remains. Keeping assets close that have served their purpose or reached their end of life. Otherwise, the risks of cyber attacks improve.
The asset is not regularly used anymore by whoever is using it. It will reduce the likelihood of someone spotting any abnormal behavior.
Its data and configuration need through wiped out before an asset leaves your organization. So as not to leak any information that could be useful to the threat actor. If this cannot happen, then physical destruction may be the only secure means of disposal.